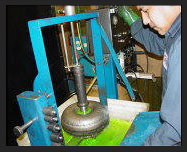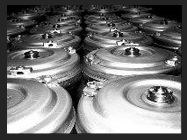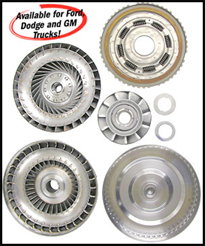 Diesel
Performance Converters
STC offers a superior quality, high performance diesel converter designed to withstand the stresses of high performance diesel engines.
STC diesel converters feature precision ground, heat treated splines and turbine hubs with furnace brazed and tig welded fins. STC also tig welds each factory rivet in the turbine hub, and includes new torrington heavy duty bearings throughout. The custom machined stators feature a billet stator cap and new accordion springs and rollers. The converter clutch consist of double spring assembly with a carbon fiber liner to with stand higher than normal temperatures.
With over 25 years of converter building experience, STC Torque Converters are the ideal choice for your stock or modified truck!
Available for Ford, Dodge, GM diesel engines and come with a full 3 year warranty.
SPECS
*  Extra low stall available
* New single or double or triple disk clutches
* Furnace brazed impeller fins
* Heavy duty torrington bearings
* Billet stator caps
* Custom machined stator with new accordion springs and rollers
* Tig welded turbine fins
* New heat treated turbine hub
* Double spring clutch assembly
* Single double or triple billet covers
* 3 year warranty
If you have any questions or comments about this page, please
contact us
.